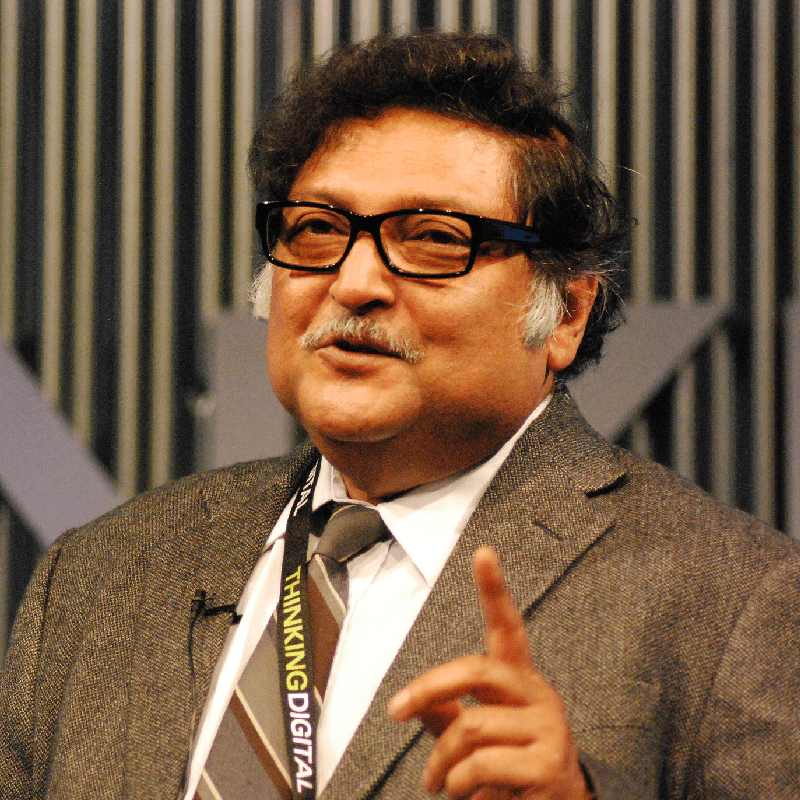 Sugata Mitra
Education Disruptor
Sugata is a legendary innovator in education. His 1999 "Hole in the Wall" experiment proved that kids could be taught computers easily without formal training and this method became known as Minimally Invasive Education. The Hole in the Wall Experiment became the inspiration for the novel and movie Slumdog Milionaire.
In 2006 he relocated to Newcastle University where he further developed his Minimally Invasive Education and invented Self Organised Learning Environments, now in use throughout the world. In 2009, he created the Granny Cloud which allowed volunteers all over the world to facilitate the learning for children via the Internet.
In 2013, he was awarded the first-ever $1 million TED Prize, to put his educational ideas together to create seven laboratories called 'Schools in the Cloud'.
And while he is best known for his education work Sugata has had quite a remarkable track record of innovation in many other areas including battery technology, Alzheimer's Disease research and even the Yellow Pages industry for India and Bangladesh.
He retired last year as a Professor of Newcastle University and is currently Professor Emeritus at NIIT University in India.