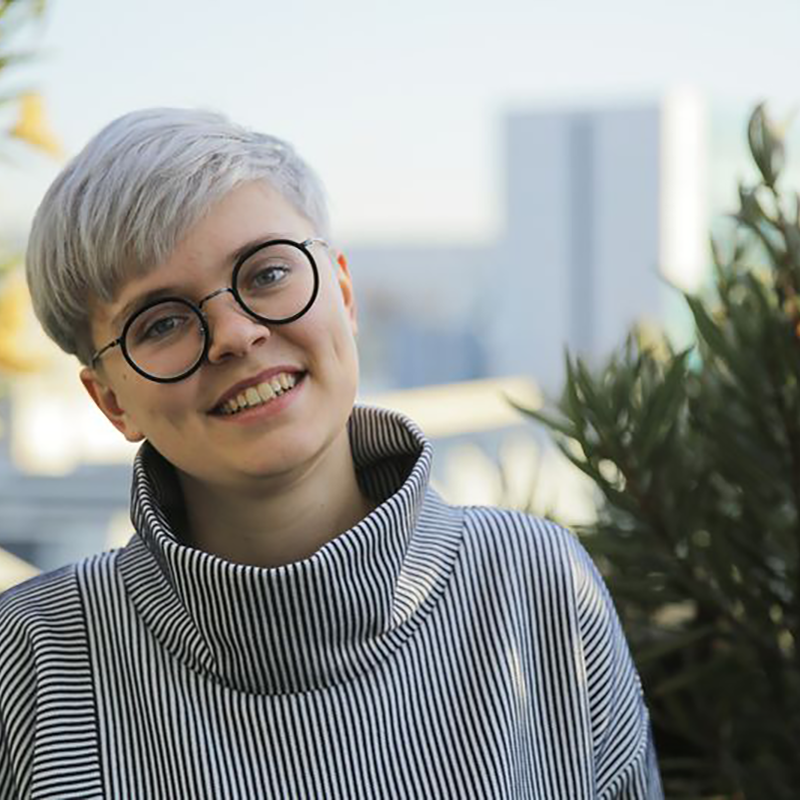 Maria Yablonina
Robot Innovator
Biography
A former Autodesk artist in residence, Maria Yablonina is now based at the University of Stuttgart in Germany. At the University, she's part of a multidisciplinary team at the Institute for Computational Design and Construction focussed on the research of computer-aided manufacturing processes in architecture.
Maria is not a roboticist but she does make robots. With a strong interest in both robotics and digital fabrication techniques, she is currently focusing on the potential of bespoke robots in construction and fabrication. Her work includes development of hardware and software tools as well as complementing material systems. Bringing a fresh perspective as an artist and designer, she's helping to widen the boundaries of how we think about robots and what they can do to serve us in architecture, art and design.
Talk Title: Robotically Shaping Spaces
Construction robotics have been capturing the imagination of architects and engineers for decades. Today, robots are allowing to develop novel materials and fabrication systems, pushing the future of architecture forward in ways we could not have imagined 30 years ago.
So what is next frontier for robots, architecture and construction? In her talk, Maria will focus on the notion of architectural robots as companion species, co-occupying and continuously shaping our built environment.