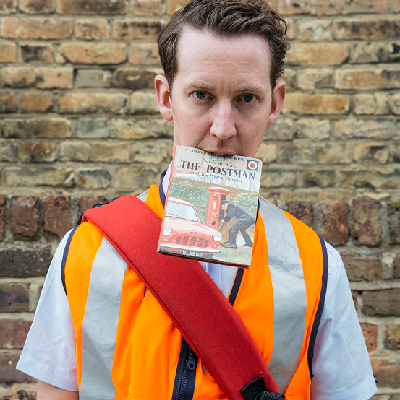 Mr Bingo
Illustrator & Rapper
Biography
Mr Bingo is an illustrator, artist, entrepreneur and a generally very funny person. He's blessed with seemingly boundless energy, creativity and a designer's desire for perfection. He's called Mr Bingo because when he was 19, he won £141 at the Gala Bingo. He's been making it rain ever since.
In 2011 a drunken experiment led to the project Hate Mail on Twitter, where Bingo offered strangers a chance to pay him to send a hand-drawn offensive postcard to an address of their choice. It sold out within days. Since then Bingo's offered Hate Mail a dozen more times each time to sell out faster than the previous offering. Hate Mail's notoriety grew to the point that Penguin Books went on to publish a collection of the postcards.
In summer 2015, Bingo's Kickstarter campaign to fund a high-end art book of his Hate Mail illustrations was successfully funded within 9 hours and finished 386% over the target with 3,732 backers, making it the most successful Kickstarter for a book in the UK ever.