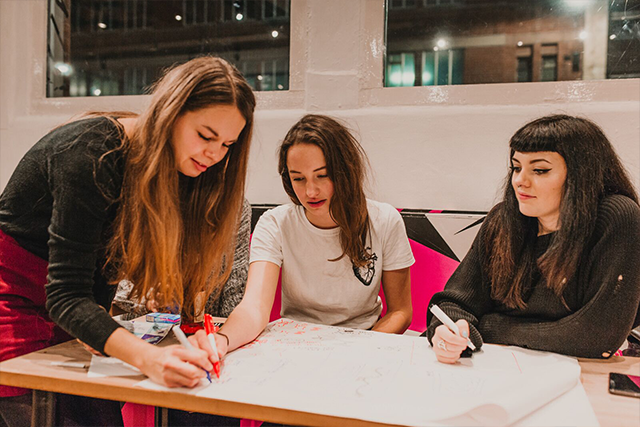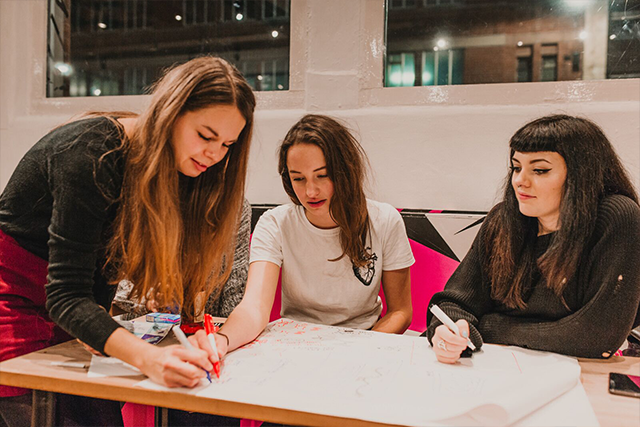 When we think of creativity, we conjure up a particular person in mind. You know the one. The cool kid in the back with the hipster glasses who sculpts and paints like a modern day Picasso. That's the problem; many of us equate "creative" with "artistic". Let us think like this no more. The team at make it pop is here to challenge those thoughts and help you unlearn these silly programmed stereotypes.
We believe that everybody, regardless of age or profession, is creative. Sometimes we just forget that we are. Join us in our quest to helping you play your way to creativity and innovation.
Urban Sciences Building, 1 Science Square, Newcastle upon Tyne NE4 5TG
YOUR HOSTS FOR THE SESSION
Matt Martindale
Co-Founder of 'Make it Pop' and Marketing Director. He's a huge fan of Dungeon & Dragons as well as Pokemon Go. He often writes Twilight Fan Fiction to moderate success.
Ade-Lee Adebiyi
Co-Founder of 'Make it Pop' and Creative Director. Fashion Enthusiast, Gamer, Father and shameless Otaku. An avid believer in Creative Confidence and Design Thinking for better experiences.