What is the story you tell yourself about your life and who you are? Is it a positive, empowering story that helps you achieve what you want in life? If not, maybe your inspirational story is there but you just can't see it?
In this workshop we will be working with Coach and Facilitator Andrew Scott, author of Shifting Stories, to understand how the stories we tell ourselves shape our lives, and how we can re-engineer our narratives to enable us get to achieve what we want in our personal & professional lives. Our workshop will use an interactive case study in a professional setting to help illustrate how narratives can both limit us as well as enable real progress.
We will then work with Andrew's model to show you how to release the grip of unhelpful narratives and seek the building blocks to create more harmonious stories. Understanding how we form stories, as individuals, teams and organisations, and how they can be re-shaped, will give you a powerful leadership and coaching tool to transform challenging, apparently intractable situations, and help the people around you open up to creative possibilities.
The Catalyst, Newcastle upon Tyne, NE4 5TG
YOUR HOST FOR THE SESSION
Mike Cockburn is a leadership and positive psychology coach with over 20 years experience in leadership and organisational development. Mike has worked with senior managers and management teams in a wide range of sectors including pharmaceuticals, food manufacturing, chemical processing and construction helping them to tackle performance improvement, culture change, organisational development, behavioural change and career development challenges.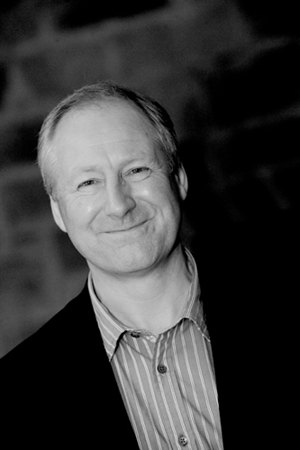 YOUR HOST FOR THE SESSION
Andrew Scott is a freelance coach and facilitator who has worked with a large number of blue-chip corporate organisations, Universities and third sector organisations over the last 32 years. His work is particularly informed by Nancy Kline's Thinking Environment, and his own interests in exploring the complex and multiple narratives which people create, normally out of conscious awareness, to make sense of their experience. He is developing a range of approaches to help people recognise these, and discover how they can change their own, and others' narratives, with tremendously powerful and positive effects. Andrew is the author of a book on this topic, Shifting Stories – How changing their stories can transform people. He has also presented on this to many conferences, professional networks and CPD events. In his spare time he enjoys family life, pursuing outdoor activities in the Lake District and indulging in a diverse range of musical interests.
YOUR HOST FOR THE SESSION
Pete Ross has been a self employed performer since 1998, working and touring with theatre and dance companies in the UK, Irish Republic, France and Israel. He has had several roles on British TV and film. Alongside a theatre career, Pete has worked for many years as a role player and writer, mainly for training and recruitment. This has led to the development of successful working partnerships with many organisations over recent years, and a particular interest in 'Drama In Training'. He has developed a belief that drama is now an essential resource, particularly where scenarios can be explored which challenge thinking, and help promote learning environments and skills development. Having worked in Local Authority Finance, and then trained as a Staff Nurse, Pete left full time Public Sector work to study for a degree in Performance at Northumbria University, gaining a First Class with Honours in 2001. Pete is also a guitarist and bass player, playing as a pit musician for many shows and musicals since 1996.