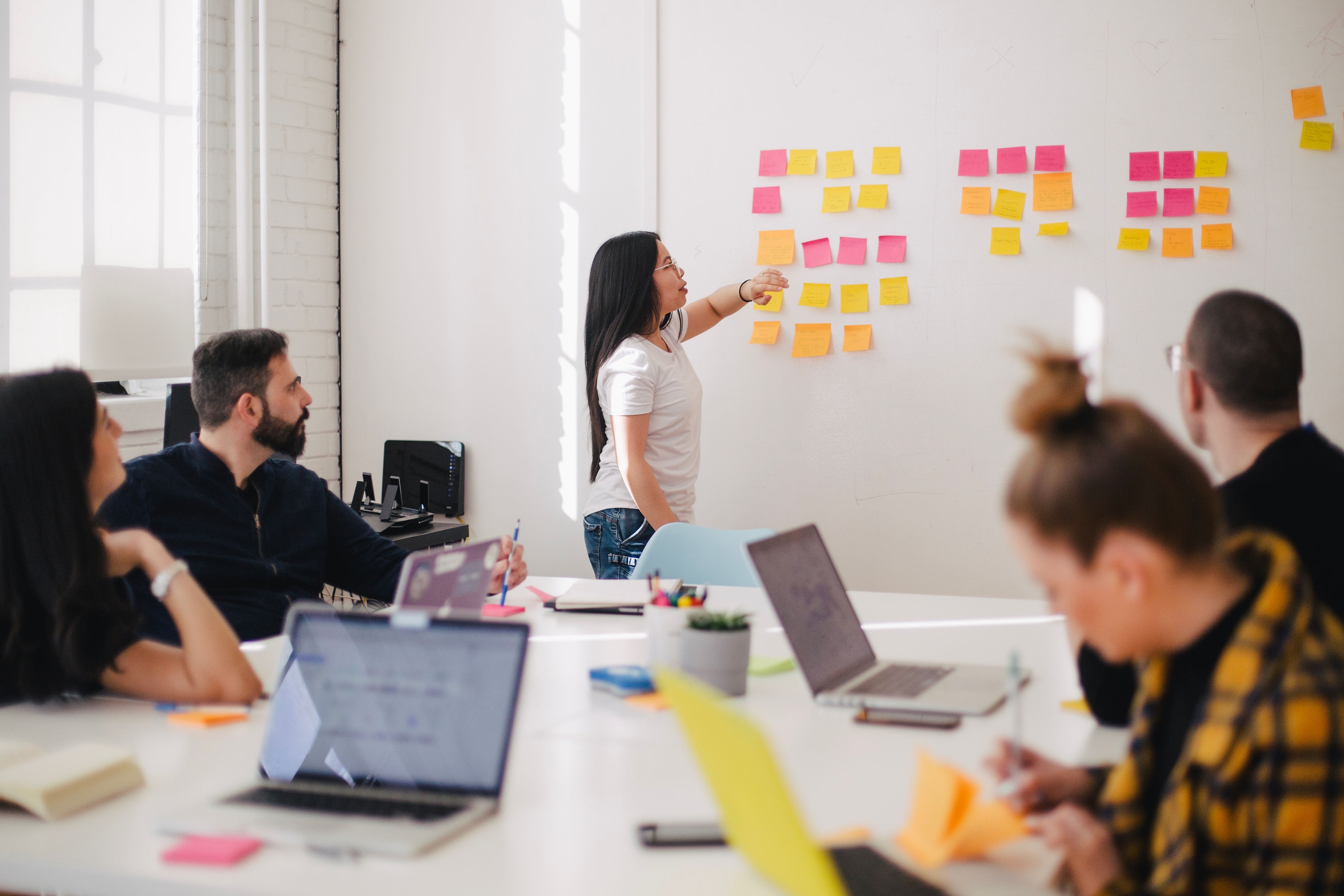 Design Thinking is a human-centred approach that builds upon design tools and methods. It is used by organisations as a way to incorporate in their innovation process the needs of human beings, the possibilities of technology, and the conditions for business success.
Over the past couple of decades, Design Thinking has been globally adopted by organisations like IBM, AirBnB and Procter & Gamble (and so many more!) to minimise the risk and uncertainty that comes with innovation. By engaging with stakeholders through research, experiments, prototypes, tests and refinement of concepts, Design Thinking helps you de-risking the innovation process and enables organisations to take more (calculated) risks to grow and thrive.
During this fun and creative workshop led by Justine Carrion-Weiss, design innovation strategist, we will work together using Design Thinking to tackle real-world digital challenges and develop solutions that can be applied in your business and industry. Via this workshop you will:
• Gain an understanding of Design Thinking and its potential to address challenges quickly and creatively in teams,
• Understand the importance of working closely with stakeholders throughout the innovation process,
• Leave with a number of tools and methods you can reuse in your organisation and with your team,
• Leave with solutions you could implement in your organisation and industry.
Urban Sciences Building, 1 Science Square, Newcastle upon Tyne NE4 5TG
YOUR HOST FOR THE SESSION
Justine is the founder of The Blooming Platypus, a design innovation agency. She & her team are using design thinking and design-led innovation to help organisations & businesses better understand the challenges they are facing, find potential solutions and create a strategy that will support the sustainability and longevity of these solutions.
Alongside her business, Justine is currently undertaking a PhD in Design Innovation at Northumbria University. There, she researches the value rapid design interventions (intense and high paced workshops) create for organisations. Justine's recent research has been building upon the field of Design Thinking and recently, she and her team introduced Design Listening as a new phenomenon.