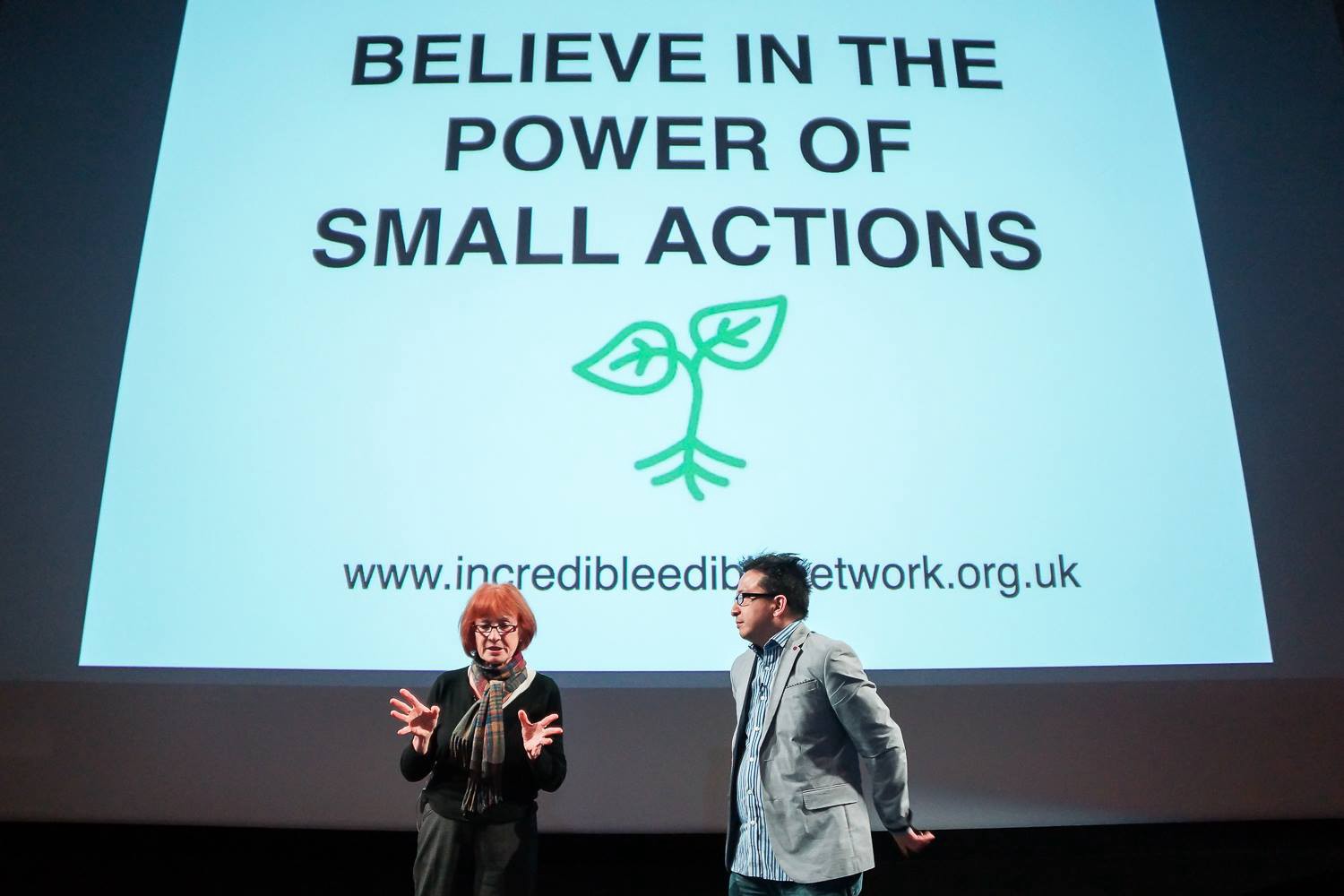 …and other amazing things we learned last year
After nearly ten years of holding conferences, 2015 brought our first ever event in Manchester. A dozen or so amazingly talented, highly engaging speakers and hundreds of delegates from across the globe joined us at the stunning venue.
The title of this post was a quote taken directly from a talk given by Pam Warhorse, but it echoed the essence of the day.
We want to give you an idea of what we have in store at this year's conference by letting you look back over the inspiration, education, and motivation we received that day.
---
1. Stuff Your Face With Chocolate: Tom Chatfield
Tom spoke brilliantly on the topic of 'Being More Human'. Beginning by explaining your chances of getting parole based on how hungry your judge is.
"you should never make important decisions at the end of the day without stuffing you face with chocolate first!"
From hunger to digital distractions we are eroding our high quality attention. Many digital experiences simply aren't good enough. They undervalue our attention, they waste our time; they don't help us think richly or well. What does it mean to be more human in a digital age? What questions should we be asking of our tools, and of ourselves? Find out by watching Tom's talk.
2. Don't Wait: Pam Warhurst
As ever, Pam brought her trademark no-nonsense approach to the stage. Motivating all who listened captivated to get up and take action to develop the green areas around them.
For almost a decade Pam has been helping people be part of the solution and not the problem, in an experiment that puts local food at the heart of the community.
"The time was right for a bit of a grass roots revolution"
Pam explains the 'Incredible Edible' model, including lots of case studies, challenges to status quo, the next big thing and growing our northern futures from coast to coast.
3. We all hate conference calls: — Eddie Obeng
Eddie spoke about 'Counter intuative thinking in a digitally disrupted world' in his usual high energy, highly engaging manner. He discussed how attached we are to our technology and as a result, many of us are unable to think.
"We've got lost in the process"
On the surface, he's a hugely intelligent, provocative, funny and high-energy speaker who really knows how to engage an audience.
Dig a little deeper and you'll learn he's earned a double first in chemical and biochemical engineering, at age 32 he became Europe's youngest leader of a business school (Ashridge), he's a helicopter pilot and a TED Conference speaker.
4. Your voice is powerful: — Julian Treasure
The world is very noisy and most of the noise is made by brands who aren't really thinking about it. Five-time TED speaker Julian Treasure shares the secrets of effective communication and explores the benefits of spoken vs. digital conversations. Julian takes us through his 'Seven Deadly Sins' when it comes to speaking powerfully, from gossip to Dogma
"The human voice. Possibly the most powerful sound on the planet: It's the only sound that can start a war, or say I love you"
Five-time TED speaker Julian Treasure shares the secrets of effective communication and explores the benefits of spoken vs. digital conversations.
5. Words are very real actions — Lemn Sissay
Lemn closed the first Thinking Digital Manchester in style with an incredibly personal, funny, emotional, and moving story of his early life and how he got to where he is today.
"We are part of a privileged generation that bridges before the internet and after the internet, after digitisation… as we die out, there will be a world that has only ever known digitisation"
The boy who could write the blog that led to the police investigation. Only Lemn could take such a serious and private moment from his life, in the week that he had a major breakthrough with past events, and teach us all something important, and yet at the same time genuinely make us smile.
If you want to see more talks from last year, and the many other inspiring and intriguing talks from across the years at Thinking Digital then subscribe to our YouTube channel.