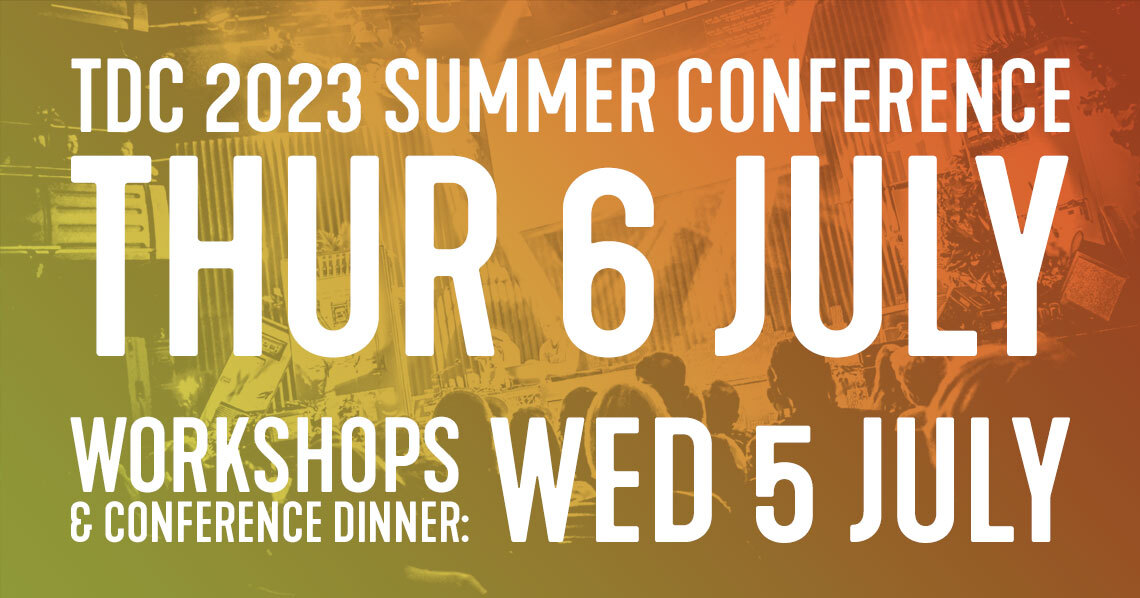 We have news! After 15 years of Thinking Digital in May, we're moving Thinking Digital to early July for 2023. The event will run as follows:
Wed, 5th July: TDC Workshops & Conference Dinner
Thursday, 6th July: Thinking Digital Conference
The Conference remains in Hall Two at the Sage and this change has been confirmed with our venue and our major sponsors. We're excited to experiment with the first-ever summer edition of Thinking Digital!
We've often wondered whether a summer Thinking Digital might be even better than our normal date of mid-May, although to be fair this year's trial has been catalysed by other events.
Most of you will know the team works regularly to support TEDx events across Northern England as part of our mission to facilitate a whole range of inspirational, thought-leadership style conferences in the North.
One of those events was TEDxSheffield which ran successfully from 2009 to 2014. We were building up momentum to revive the event in 2020 when, of course, COVID-19 meant we had to halt to that plan.
Post-pandemic we've been able to restart the Sheffield event and are happy that the new event will take place in early June. We are working to support a new leadership team who will take over the event from 2023 onwards and are really happy to see the event in its new "forever" home.
The early June date though meant we would have to delay Thinking Digital in order to ensure we could deliver both events at the high levels that we expect of ourselves and that our sponsors, speakers and delegates deserve.
Conveniently, it also gave us the excuse to see if a July Thinking Digital presented any advantages over May. We're often featuring stories of risktakers, change and innovation so I suppose it was time for us to take our own medicine.
But mostly we're undertaking this change to ensure Thinking Digital remains the amazing experience it has been since 2008. We love this event and the community that supports it. We hope you will join us again in 2023 but this time in July.
For everyone already registered for May we'll be in touch directly of course. And for anyone unhappy with the changed date our sincere apologies.